When we found out that we had a baby girl, I knew that at some point in her growing up, she and I would battle over clothes. It is an inevitable mother-daughter argument and I was fully aware that it would happen some day... in the distant, distant future. I did not expect it at 25 months.
Over the past few weeks, Sadie has been exerting a little independence and insisting she pick out what she wears... and the only thing she wants to wear is jeans. She has two pairs at the moment. One is a hand-me-down from Baby Gap and the other is a cute pair of hot pink skinny jeans with hearts all over them that her Nana gave her for her birthday. She loves them. I mean really, really loves them. She also has a jean jacket that she insists on napping with every afternoon but that's another story. Anyway, her skinny jeans were in the wash so yesterday morning, upon waking up, she asked for her jeans so I put on her hand-me-downs and she was a happy camper. She then proceeded to get yogurt all over them and needed to change. I seriously thought the day was going to be ruined. She was so distraught until I found her one size too small jean overalls that need to be put in her 18-24 month bin in the basement and which now bust open if her diaper gets too full (which happened later on in the day at Target).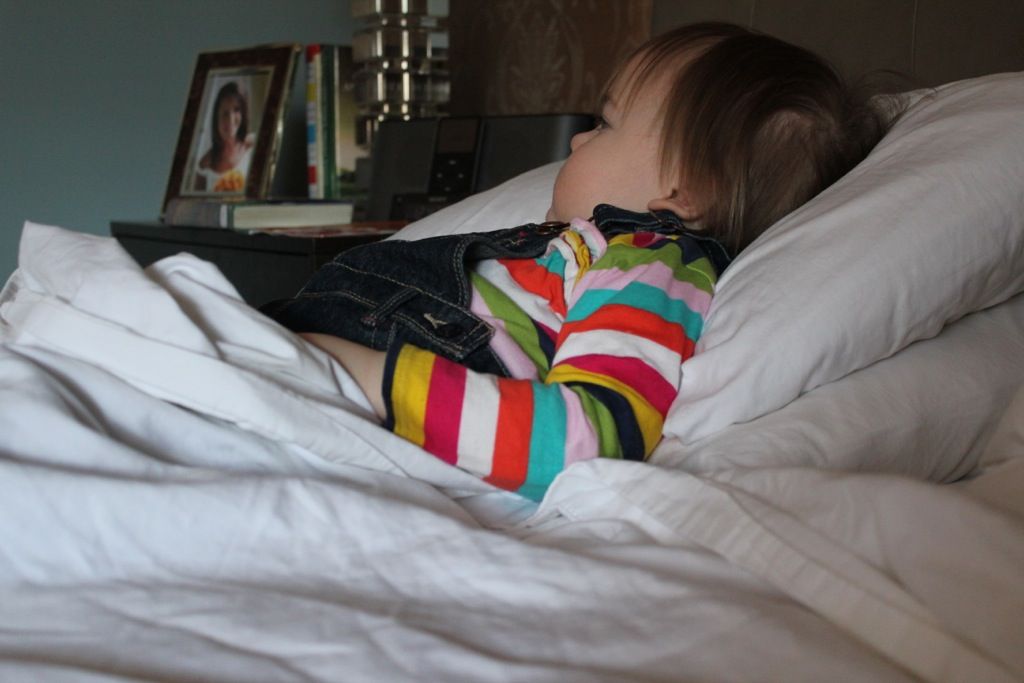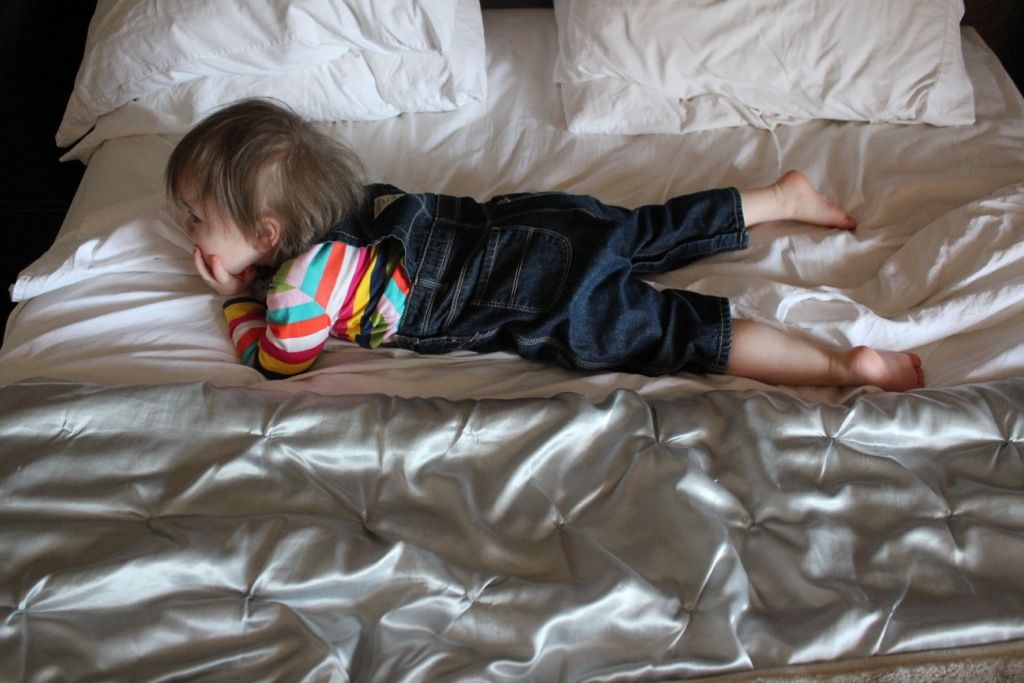 Later in the day, while sipping some watered down milk from a bottle, Sadie decided she wanted to drink from Mommy's glass. I had a glass full of sparkling water and Sadie was incessantly saying "Sadie drink, Sadie drink" so I let her have a try. She was a huge fan right off the bat and now says "Sadie drinks, Sadie drinks". This is the same girl who has refused sippy cups for the past year. She successfully got the water down without getting a single drop on her.