Sadie loves to read... or as she puts it, "play books".
You can find her all over the house, in any nook or cranny, with a pile of books. She insists on sleeping with her books at night... there are always about 8-10 books scattered throughout her crib long after she has fallen asleep. If
Twinkle Twinkle Little Star
and
Biggest Bear
are not in the crib, Sadie will not go to bed.
Sadie's new favorite go-to place to read has, surprisingly enough, is her closet. Sadie has a big cedar closet and since her hanging clothes are so little, she has a lot of empty space at the bottom. She started piling some of her books in there so I got her a little bin to keep some of her favorites and then I put her cozy moose sleeping bag in there and now she is super comfy as she reads. I have a few more ideas for this space that I am excited about implementing.
Here are some pictures of Sadie reading around the house over the past couple of years...
6 months old
almost 7 months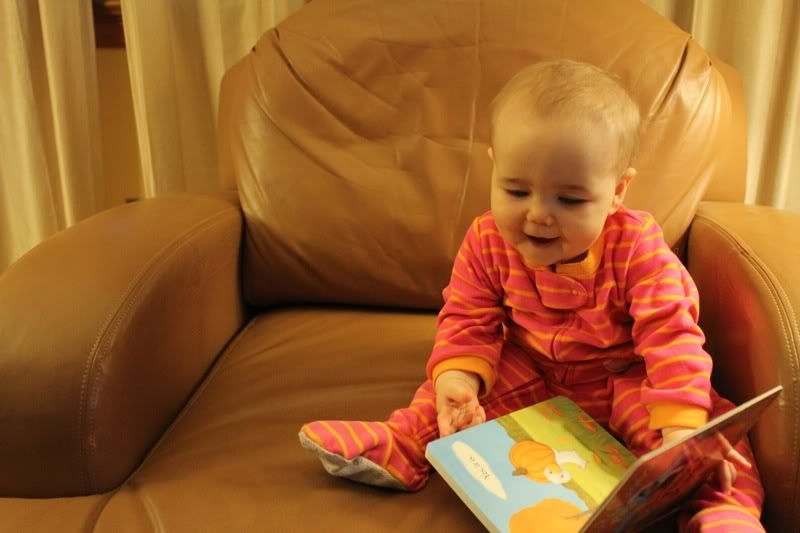 9-1/2 months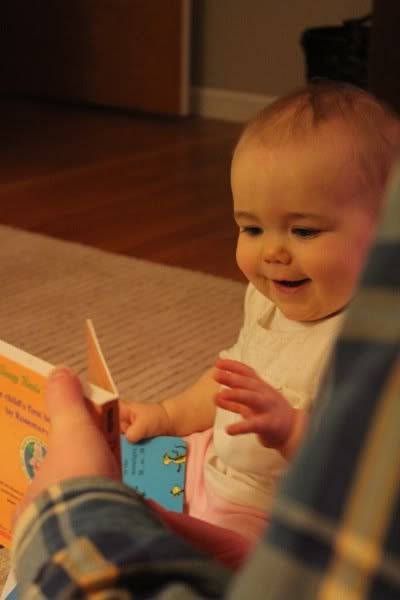 11-1/2 months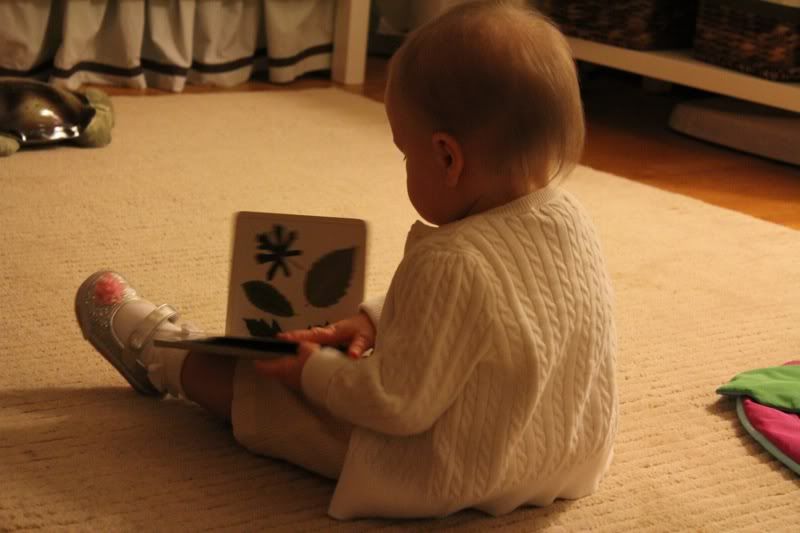 just about 15 months
16 months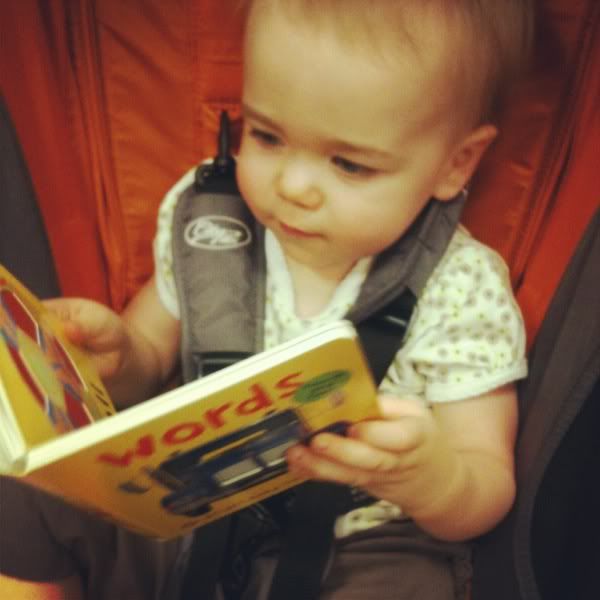 17-1/2 months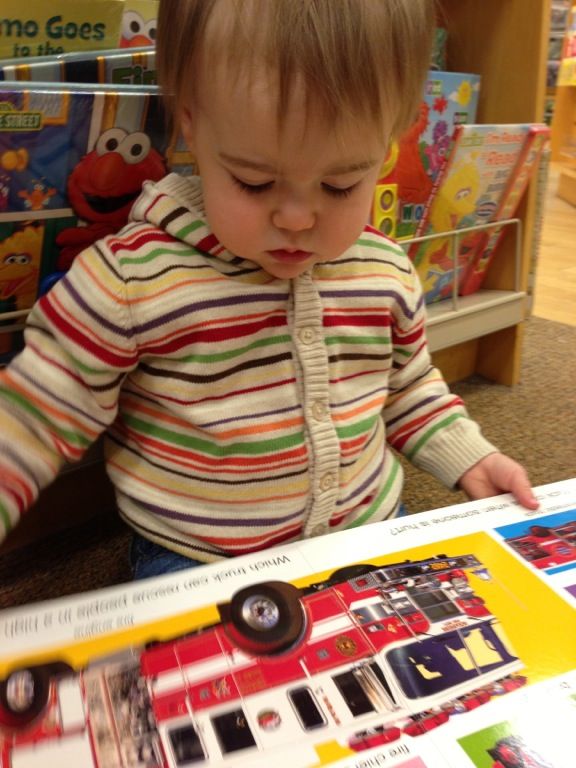 23 months
24 months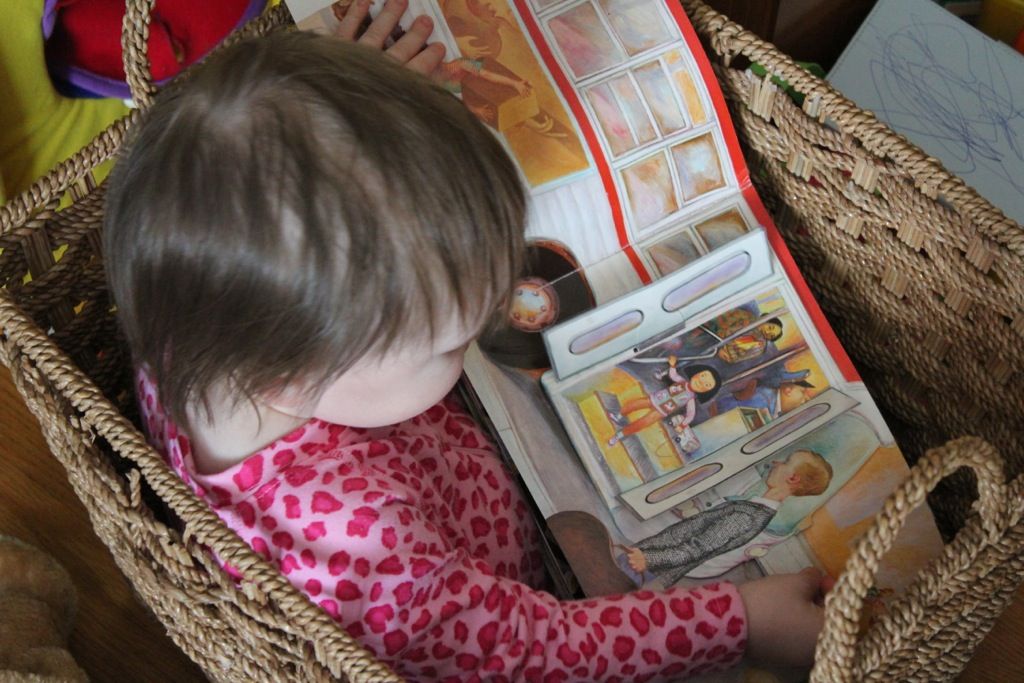 25 months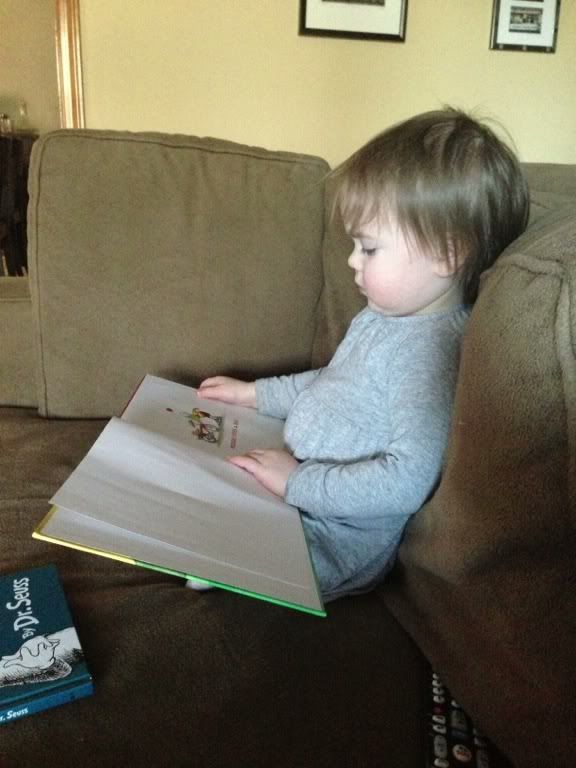 earlier this week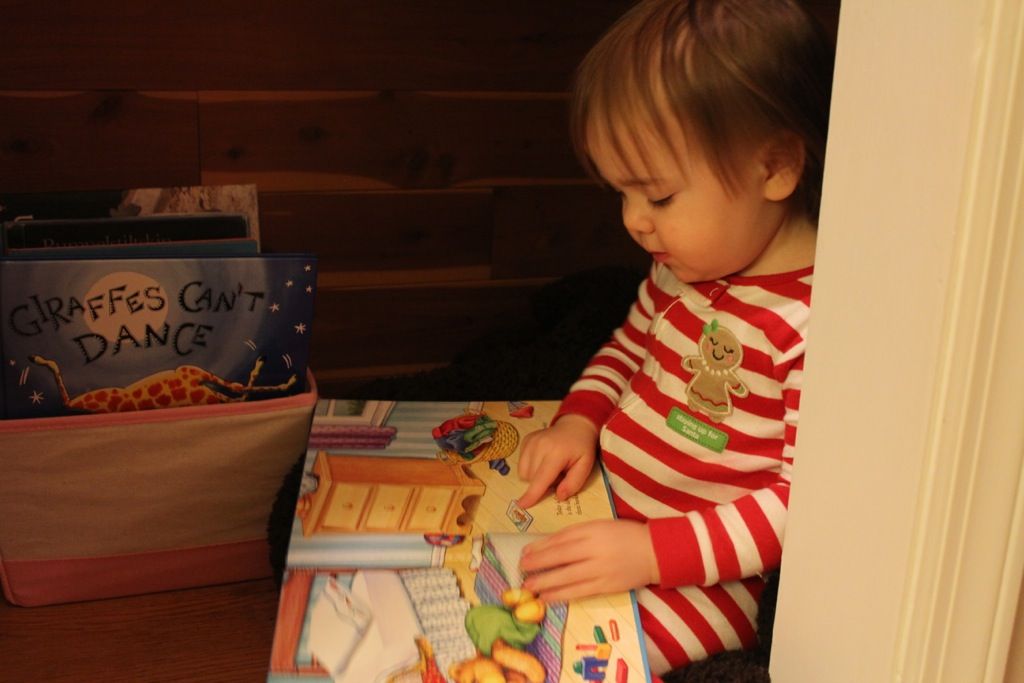 Sadie in her closet nook this morning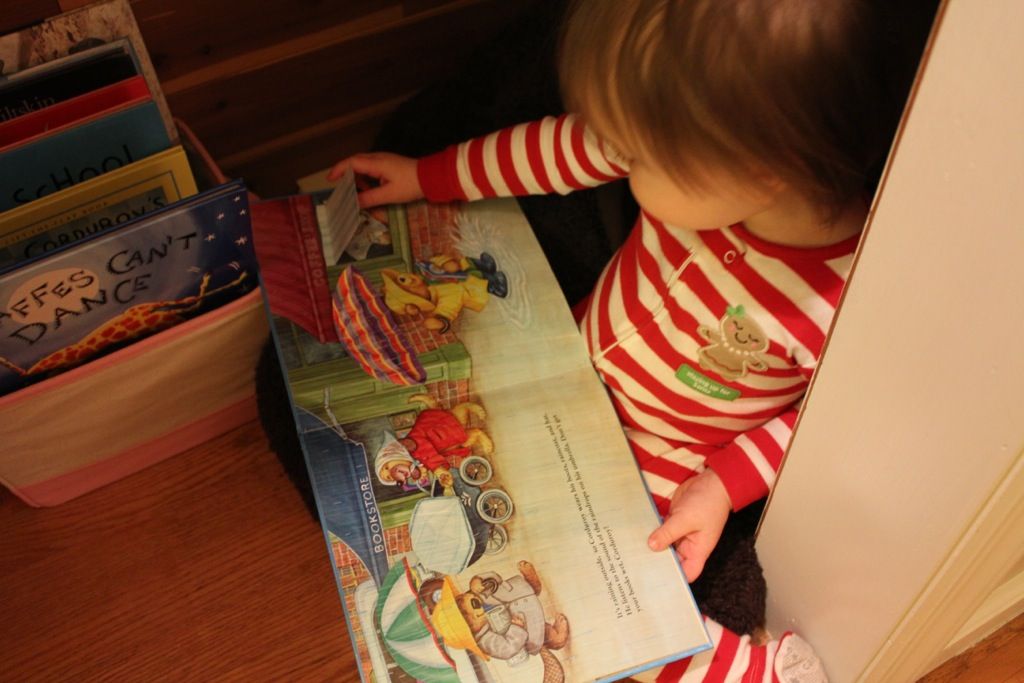 Sadie in her closet nook this morning