After a very snowy Friday, we packed up the car and headed south for the weekend. We were staying with Uncle John & Aunt Kiki's in Virginia for the weekend so that Sadie and I could attend Aunt Anne's baby shower in DC. On Saturday, the girls got all dressed up and headed to DC to celebrate Aunt Anne. It was Sadie's first baby shower and she spent the first half glued to me with her face hiding in my sweater. She refused to take off her coat the entire time and she ate about a zillion strawberries. Eventually she inched her way off of my lap and loved watching Aunt Anne open all of her baby gifts. I think Sadie wanted to swipe a gift or two. After chasing the cat that lived there and eating a yummy cupcake, we met up with the boys at Uncle Chris and Aunt Anne's brand new house and continued the celebration there. The kids were able to run around in the backyard and there was even a little barbecuing!
We sprung forward late Saturday night and woke up to a gorgeous Spring-like Sunday. After some breakfast and playing outdoors with cousins (without coats!!), we jumped back in the car and headed back to Jersey. All of the snow we left on Friday was completely melted by the time we arrived home and it smelled like Spring.
Here is our weekend in pictures...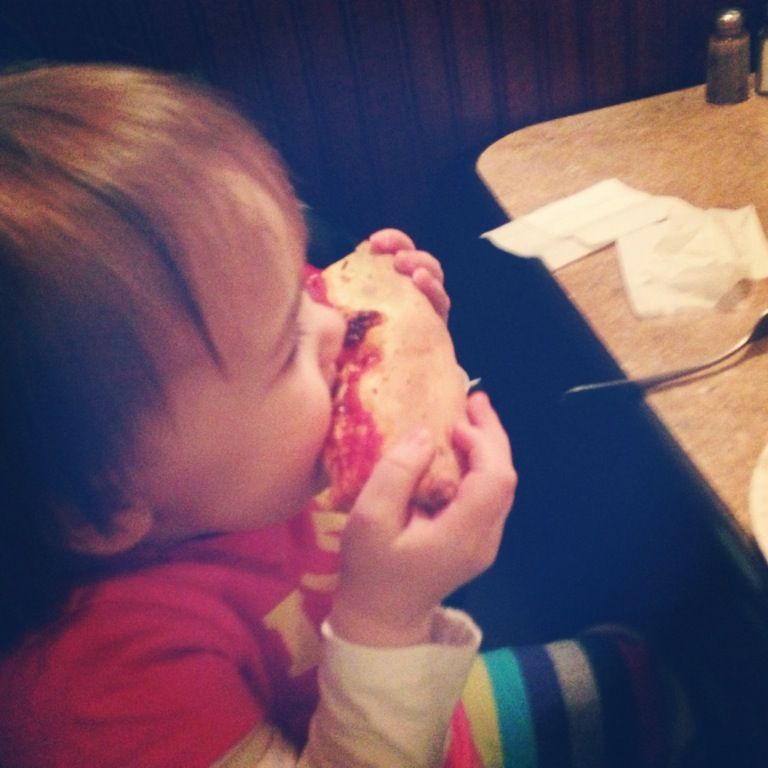 Stopping for pizza before hitting the road on Friday evening... this was Sadie's first trip to the pizzeria! She preferred the crust but seemed genuinely excited to be eating pizza and loved the bell that went off every time somebody's pizza was ready.
Sadie slept for the second half of the trip only to receive her second wind when arriving at Uncle John and Aunt Kiki's at close to eleven!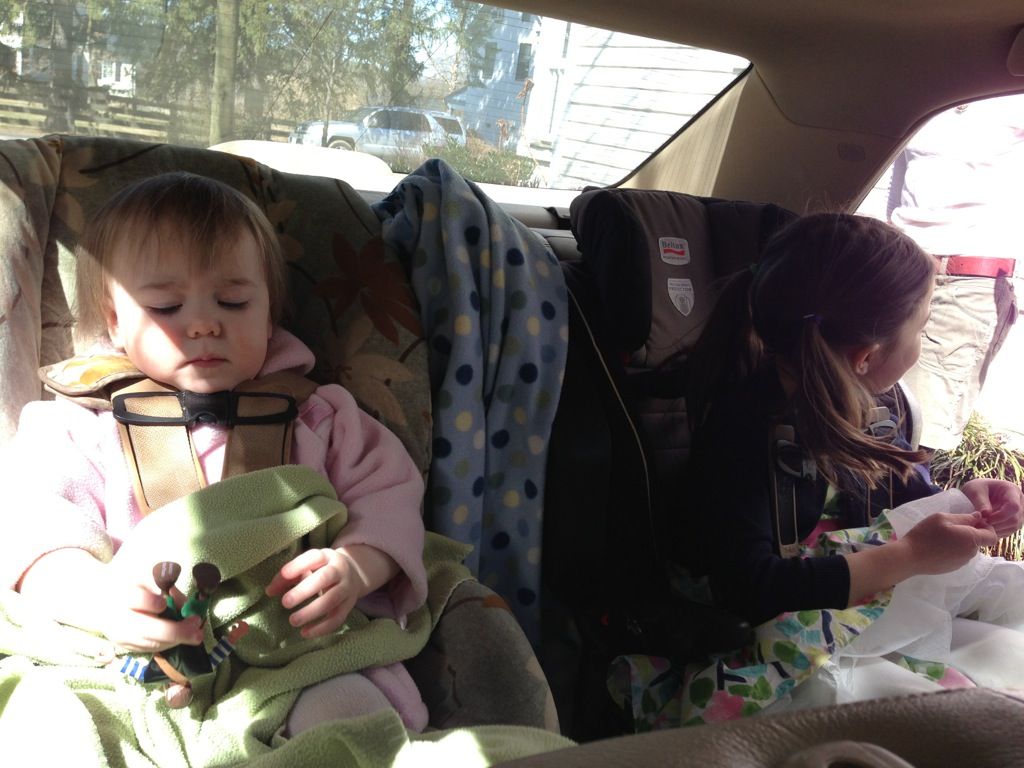 On our way to Aunt Anne's shower... Sadie borrowed Connor's car seat and sat forward for the first time! It was a whole new world for her!
I think Sadie wanted to take these home.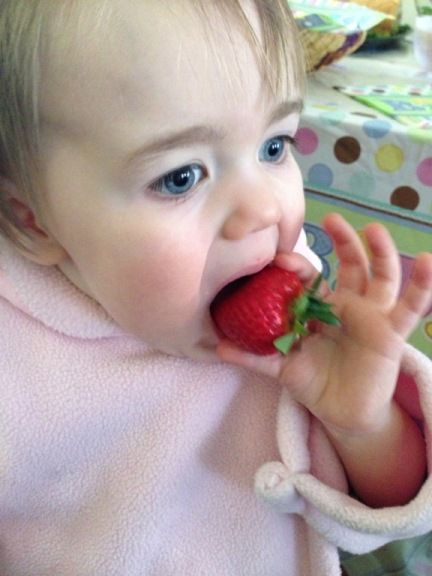 I learned today that Sadie LOVES strawberries. If she had one, she had a dozen (or two)!
I already knew she loved cupcakes!
We are all so excited for this baby!
Sadie and Ellie trying to locate the cat under the bed.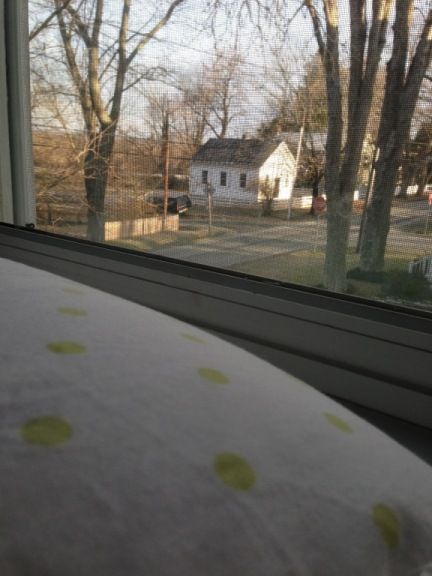 After springing forward during the night, we woke up to this gorgeous, sunny, Spring day!
Sadie enjoying the first signs of Spring.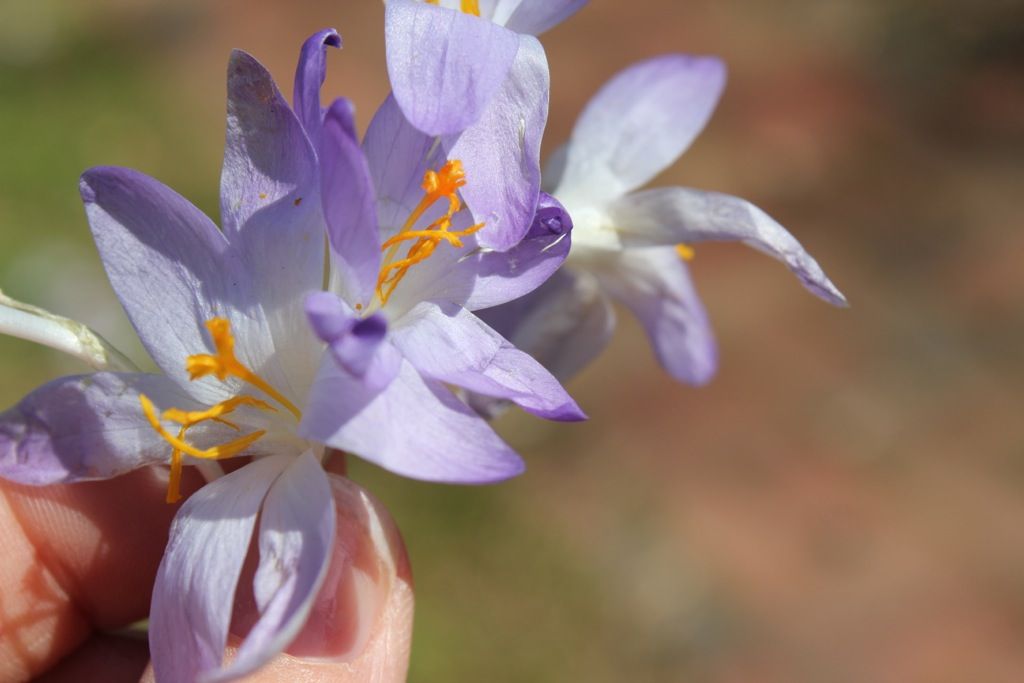 Pretty flowers from my niece, Ellie.
Ellie swinging away!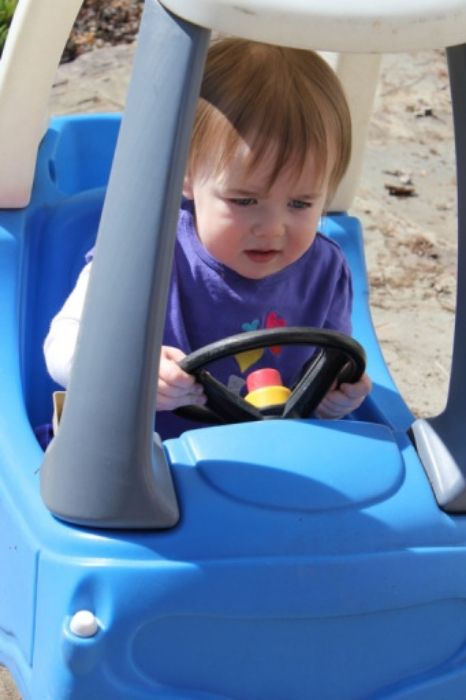 Driving is some serious business!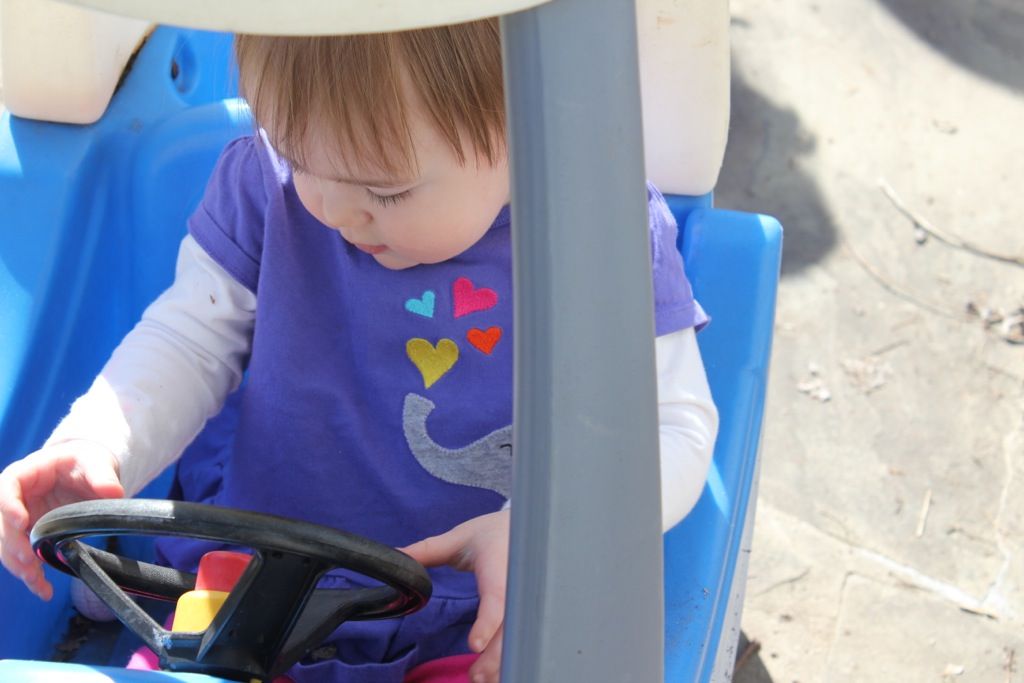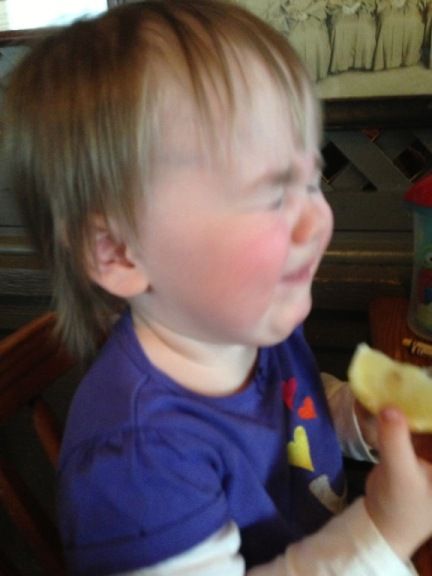 Sadie biting a lemon at lunch on the way home