Sadie had a vaccination appointment scheduled for late Monday morning. I have been anxious about this appointment because since her last checkup, Sadie has developed a minor fear of the doctor's. She HATES having to take her diaper off there to get on the scale. Freaks her out. Knowing that it was just a vaccination appointment, I was pretty sure she wasn't going to need to be weighed but I was still nervous that there was going to be a lot of screaming, yelling, and resisting.
On Sunday, I explained to Sadie that we were going to visit her doctor the next day and that it was going to be fun because the nurse has lots of Elmo stickers. She was in good spirits on Monday morning and kept mentioning going to "Dr. Rudolph's" (which is what she calls her doctor... not sure why since that it no where near his name). I could tell she was nervous once we got to the waiting room but she quickly got distracted trying to get everybody else's attention.
The nurse called our name and we went up to the exam room. I plopped Sadie on the table and she looked really, really nervous. She was very quiet and whenever she wanted to ask me something, she'd whisper her question. When her doctor entered the room, Sadie quietly said that she needed to get down because she forgot something in the car. Nice attempt at escaping! Sadie silently resisted lying down on the table but I was able to distract her enough so that she could get her shot. She let out an "ouch!!" and made a sad face but no tears. Sadie then sat up and was all smiles again and wanted to know where the stickers were. This girl will do anything for a sticker.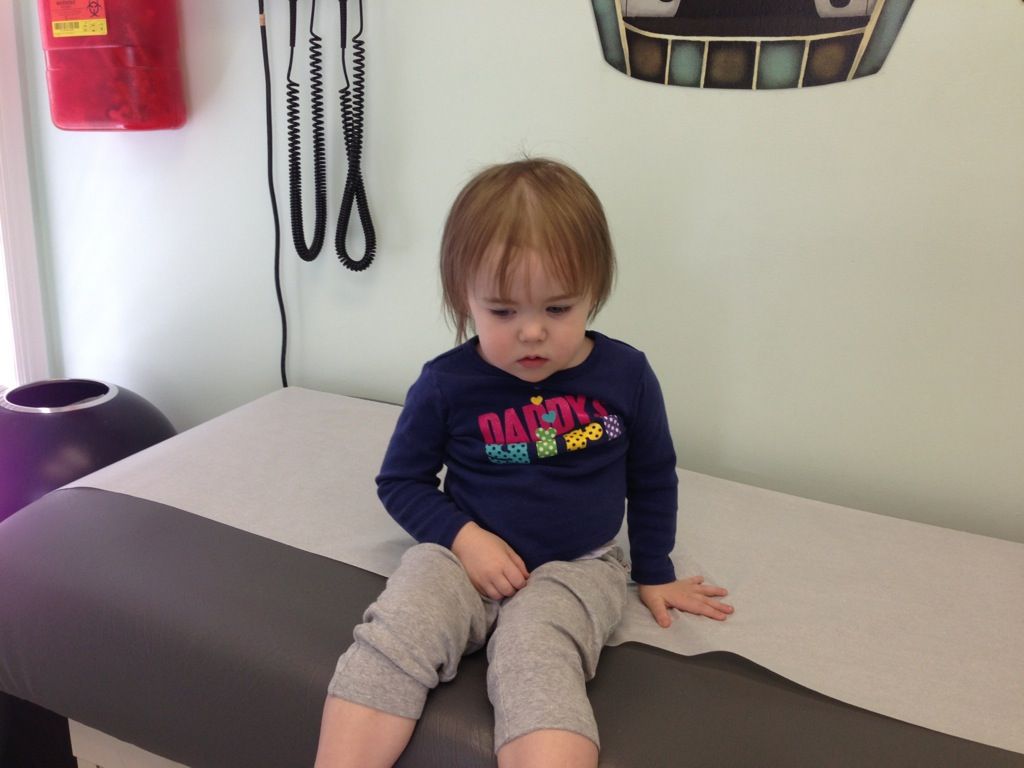 I was so proud of her and how strong she was. I could tell she just wanted to burst into tears and go home but she fought it and got through it all on her own. We celebrated with a cup of ice cream at Cold Stone. Being that it was a Monday afternoon, we had the whole place to ourselves! Sadie picked vanilla and wouldn't share. She earned her ice cream this morning and I wasn't going to argue.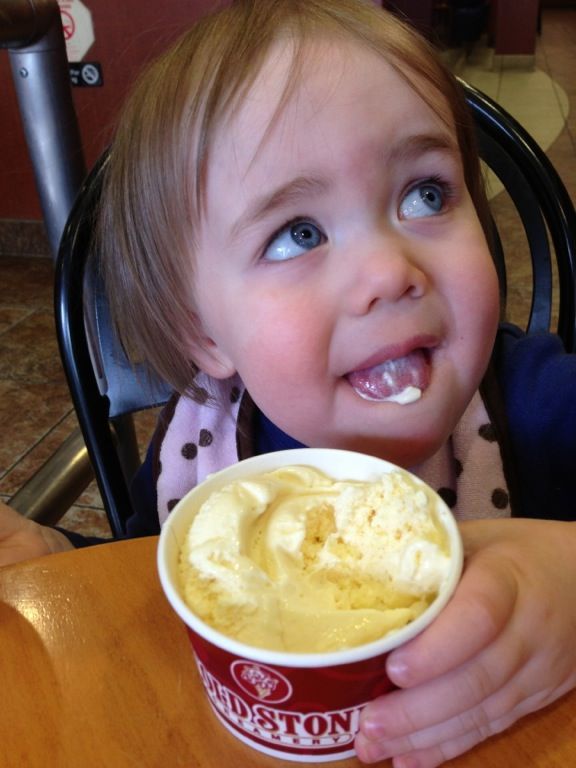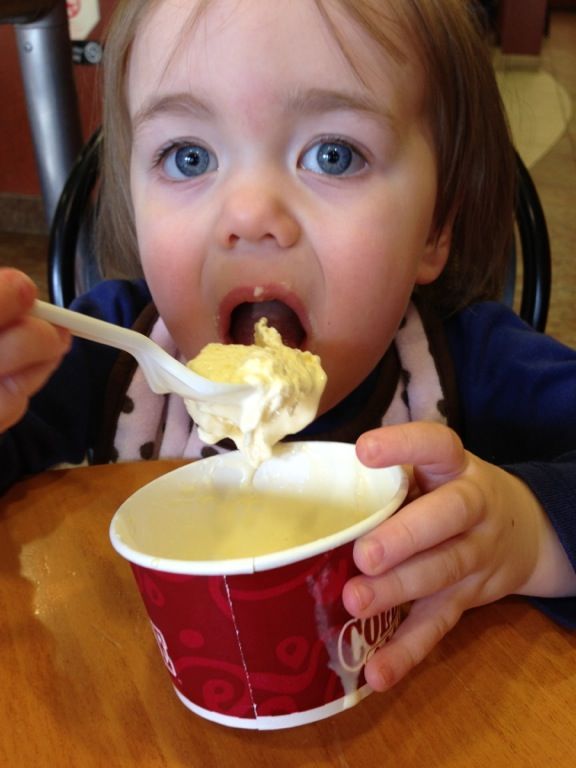 We strolled around town and then hopped in the car and headed to the book store to pick out a new Curious George book. When we pulled into the parking lot, I found Sadie fast asleep in her car seat with her stickers strategically placed on her face. Our little wackadoo.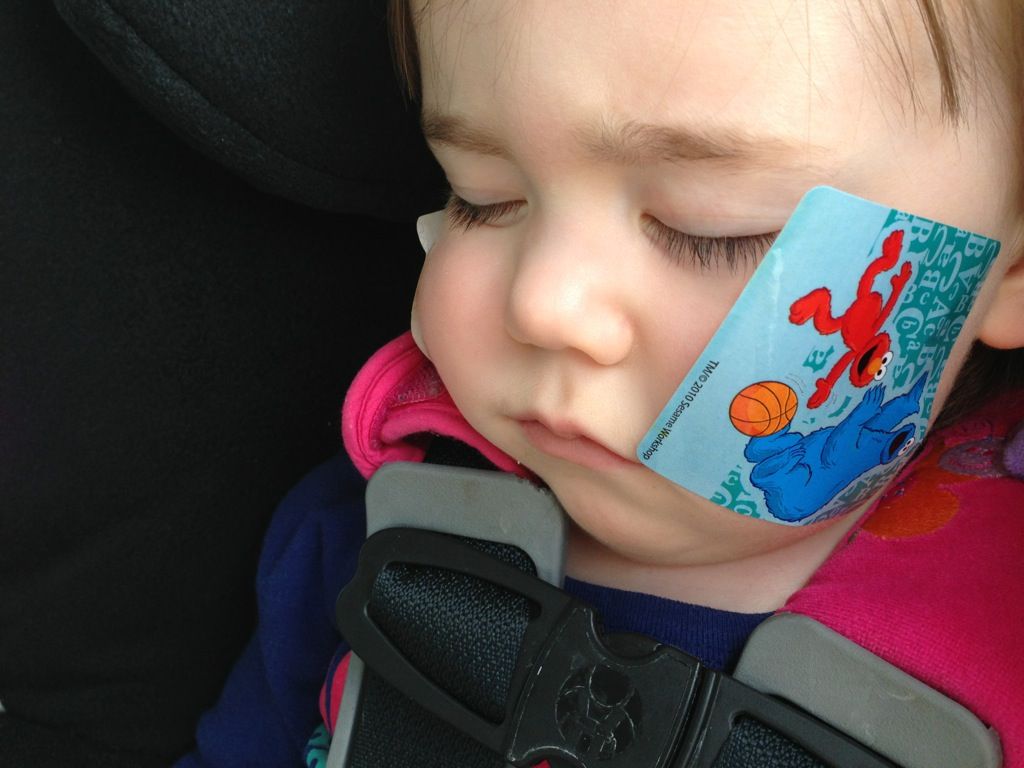 She woke up just in time to play with the new train set at Barnes & Noble and pick out
Curious George Makes Pancakes
since Curious George and making pancakes with Daddy are two of Sadie's favorite things.